Remove Duplicates from Your iTunes Library Find and delete duplicate songs in your iTunes library the easy way. If you use iTunes to listen to music, then you know how quickly it becomes filled with duplicate songs, which usually happens when you lose track of the songs you've imported and/or purchased. To save your media library, the best thing you can do is to remove those duplicate songs.
If you're a music fan, you may have saved tons of music files in your iPhone, iPad or iPod, which means you also have tons of songs in your iTunes Music Library. After syncing the music files to iPhone, iPad or iPod, people pay little attention to the original music files in iTunes library, and they will pile songs in iTunes. Eventually, people will get many duplicate songs in iTunes. And the post will show you how to use some best iTunes duplicate remover to find and remove duplicate songs in iTunes.
Six iTunes Duplicate Remover to Find and Remove Duplicate Songs in iTunes
Many iTunes users or music fans are looking for an effective solution to help them clean up the duplicate songs in iTunes. By searching on Google, there're abundant such kind of iTunes duplicate remover software apps available. I would like to recommend 6 iTunes song duplicate remover to help you find and delete song duplicates in iTunes in the below content.
1. iTunes
Delete Duplicate Songs In Itunes
iTunes 11 and later versions now allow could show users the duplicate items for users to preview and delete. Choose 'View > Show Duplicate Items' to show duplicate items (matches are based on the song name and artist). If you have multiple versions of the same song (for example, live and studio versions, or versions from different albums) you can hold the Alt or Option key (for Mac OS X) or the Shift key (for Windows) and choose 'View > Show Exact Duplicate Items'. This will show only duplicate songs having the same name, artist, and album. Then, duplicate songs would be sorted and displayed for you to review and select what to remove. Click the item to select it. Then remove the duplicate item by choosing 'Edit > Delete'. This would help you easily delete song duplicates in iTunes. But if you get a big amount of duplicates, this might cost you much time.
2. Tunes Cleaner
Tunes Cleaner is a professional iTunes duplicate remover program that could easily and quickly find duplicate songs in iTunes for deleting in a few simple clicks. It offens 2 song duplicate scanning modes: Quick Scan and Deep Scan. Quick Scan helps you easily find song duplicates in iTunes based on song tags like artist, album, name, file size and time, while Deep Scan adopts Acoustic Fingerprint technology to achieve deeper and more accurate scanning. The found duplicate songs in iTunes could be previewed, and selected for deleting. This Tunes Cleaner also offers one-click operation for you to remove iTunes duplicate songs as well.
3. TuneUp
TuneUp is another well-known iTunes cleaner and organizer, supporting quick duplicates removal, missing info (such as song titles, artists, etc.) fixing and album cover retrieving. Compared to later released programs, TuneUp seems to be a little pricely and less automatic. It does save a lot of time, but you still have to finish some operations to utterly clean up your iTunes library, such as manual dragging files to this program from iTunes.
4. CopyTrans TuneTastic
CopyTrans TuneTastic intelligently identifies iTunes duplicates versus the original tracks. You can therefore easily and safely get rid of the duplicate songs while keeping the originals. It is a simple, yet powerful solution for setting apart duplicate iTunes songs from their original counterparts. An advanced algorithm classifies original iTunes songs along with their duplicates according to the time each track was added, the most played track, whether the track was ever rated, etc. CopyTrans TuneTastic then advises you which song to keep – overall best track – and which song you can safely delete – the duplicate.
5. Tunes Sweeper
Tunes Sweeper is an essential iTunes clean-up program which enables you to find and remove duplicate tracks in your iTunes library. Tune Sweeper scans iTunes for duplicate tracks based on your preferred search criteria, such as matching track names, artist, and album. It will then choose one version to keep and the unwanted files will be marked for removal. All you need do then is simply confirm the files you wish to keep, following which all your unwanted duplicates will be magically removed and your music library cleaned. Optionally, tracks removed from iTunes are backed up for safe keeping.
6. Rinse
Rinse is a lightweight and simple program to delete duplicates in iTunes, which also supports complete adding and fixing of tracks, artists as well as album data. On the other hand, however, I have to mention that it is not that stable when using. At times, it makes the iTunes library even worse by removing non-duplicate songs (with the same title but by different artists) or mix-fixing the originally correct song or album info. Many customers also complain about its helpless customer service.
Delete Duplicate Songs Manually in iTunes
Removing duplicate songs in iTunes music library isn't an easy task, and it might cost you a lot time doing that. But if you don't want to use the third-party software to clean up your iTunes library, this method will be helpful for you. The guidance will show you in detail.
Note that you'll need to repeat the same deleting step until you erase all the duplicate songs. This method is helpful for the users who only have limited number of duplicate songs in iTunes music library, but if you have tons of duplicate songs in iTunes music library, you will need to choose a more efficient way.
Delete Duplicate Songs with iTunes Cleaner
If people only have one or two duplicates of a song, but have a large iTunes library, the methods mentioned above don't provide any help at all. At this moment, you will need a piece of iTunes cleaning software to remove duplicate songs in iTunes. Leawo Tunes Cleaner helps on this issue. This software is used for cleaning duplicates in iTunes library, and it also helps users to fix the music tags. The following guidance will show you how to remove duplicate songs in iTunes, and you can free download the software to have a try.
Step 1. Run Leawo Tunes Cleaner, and choose Clean up Duplicates.
Step 2. Click Scan iTunes at the left bottom of the software window. The software will start scanning iTunes Music Library immediately.
Step 3. After the iTunes cleaning software shows all the duplicates in the window, you only need to click Remove and the software will delete the duplicates automatically.
With Leawo Tunes Cleaner, you can remove duplicate songs in iTunes with one click. The software also helps to fix music tags in iTunes library if you have added songs with incomplete music tags. The following guidance will show you how to do that.
Step 1. Run the iTunes cleaning program and choose Start to Clean iTunes.
Step 2. The software will scan your iTunes Music Library and display the scanning results. Click Fix All at the upper right corner to fix music tags.
Step 3. The software displays the preview of the fixes. Click Apply at the upper right corner to apply the fixes to the songs.
Other Related Tips You May Be Interested In
Tip 1. Why Not Use Music Streaming Service?

Apple released Beats 1 on WWDC to join the music streaming market. Apple has realized that downloading music is not a major way that people listen to music anymore. The music streaming service is more convenient to use. So why don't you switch to music streaming service? It will also help you to enjoy the music you love and it also frees up the storage space of your iTunes library. Of course, the duplicate songs won't annoy you anymore.
Besides Beats 1 mentioned, you have several other options on music streaming service. Spotify, Rdio, Google Play Music, Tidal, Rhapsody and Pandora are all pretty good music streaming services. The following list will show you in detail.

Name
Logo
Monthly Fee
Advertised Maximum Library Size
Max Bitrate
Free Option
Beats 1
$9.99
More than 20 Million
256 Kbps
No
Spotify
$9.99
More than 30 Million
320 Kbps
Yes, with ads
Rdio
Select: $3.99; Web Only: $4.99; Unlimited: $9.99
35 million
320 Kbps
Yes, with ads
Google Play Music
$9.99
30 million
320Kbps
No
Tidal
Premium: $9.99; HiFi: $19.99
25 million
1,411 Kbps
No
Rahpsody
unRadio: $4.99; Premier: $9.99
More than 32 million
320Kbps
No
Pandora
$4.99
1 million
192Kbps
Yes, with ads

Tip 2. Purchase Music from iTunes Store

Purchasing music from iTunes Store is a convenient way for you to get rid of the songs with incomplete music information. Also, the purchased music will provide you an option to download from iCloud. Therefore, even if you delete these songs by accident, you are able to find them back easily.

Tip 3. iTunes Helps to Organize Music

Before adding music to iTunes library, you can let iTunes to help you to organize the music library. You only need few simple clicks to finish the task. When you add CD songs to iTunes, you can retrieve CD track names from Internet. When you want to manage the songs, you can keep iTunes media folder organized.

Tip 4. iTunes Match

You can use iTunes Match to stream music to your devices. iTunes Match will scan your iTunes library and won't upload the duplicate songs to the cloud, so this can be helpful when you have a large iTunes music library and hundreds of duplicate songs.

Tip 5. Back Up iTunes Music to An External Hard Drive

After deleting duplicate songs in iTunes, will you live a happy life from now on? If you don't organize your iTunes library regularly, I'm afraid you'll mess up with iTunes library soon. So, why not backing up the iTunes music files to a hard drive so that you can copy them to iTunes media folder to get a clean and ordered iTunes library again.
Duplicity of files is one of those cumbersome which takes a lot of space of your system memory. But when the files are stored in a server, duplicate files can take the space for which you have to unnecessarily pay, whether it is iCloud or iTunes.
Now duplicate files stored in iTunes can be a real headache, and you seriously need to do something about it as quickly as possible. The duplicate files are mostly the music, video and image files, which the iTunes synced with your Mac might be saving them from your Mac memory directly without your knowing. When you have enabled auto backup feature, it syncs any device to your iTunes, it starts to back up any content it finds fresh enough in the device. Now if you have duplicate files of the many items within your very Mac, then all those duplicate files shall be carried over to the iTunes storage and would start to create the issues of less space availability, server freezing issues, etc.
Here in this article we would show you two methods to delete duplicates songs in iTunes, one will involve no utility whereas the second one will involve utility. Since users can prefer to clean their iTunes with or without any software, the article has been provided with both the ways to do so.
Part 1. Delete Duplicate Songs in iTunes Manually
Duplicate files are often created by the users unknowingly but mostly created by the spywares or malwares hidden within the system, which keeps on creating copies of the same file to damage the storage mechanism in the backdrop, and it is something of an unavoidable situation. Here we can guide you on the path which can help you to get rid of the duplicate files already stored in the iTunes.
Step 1. First of all open the iTunes App in your Mac.
Step 2. Click on 'File' and then 'My Library' button.
Step 3. In the 'My Library' section click on 'Show Duplicates'.
Step 4. Click on 'All' to check out the duplicate track listed up there, and then click on 'Same Album' to trace the duplicate songs.
Step 5. Next; click on the 'Name' column to behold the duplicate files all next to each other. The iTunes uses the Artist, genre, matches to display the duplicate songs enlisted.
Step 6. Now one by one select the files and press 'Delete' button to get rid of them. It might take some time, but it's worth it.
Part 2 : How to Delete Duplicates on iTunes All at Once
No more failures will be there if you extend your hand towards TunesBro CleanGeeker. This is a newly popular Mac Cleaner Utility which can clean your Mac off all the unnecessary junk files, delete duplicate files, app cache. etc. Since the article is concerned all about duplicate files, we would discuss the topic of only that zone.
'iTunes duplicate remover' function of the program is especially developed to take down any duplicate files that could take up extra space on your iTunes. This feature not only works with music tracks but it will also tackle duplicates on videos, text files, executable software, word files, excel and so on. It literally scans the entire system and the internal/external hard drive to check the duplicates and not only that, it also takes a further step and scans the cloud accounts as well to report duplicates.
CleanGeeker - Remove Duplicate iTunes Songs with One-Click
Remove Duplicates In Itunes
Be able to clear App Cache, Junk file, Duplicate Files, Large sized files, corrupted files login details, mail attachments, etc on your Mac.
Improve your Mac general speed, get faster boot time and more responsive apps.
Locate and remove the duplicate files on your Mac and iTunes quickly.
Smart junk scan: iTunes junk files, incl. old iOS device backup, iOS software update files, iTunes downloads, etc.
Step 1

Download and Run TunesBro CleanGeeker on Your Mac

Download CleanGeeker of the right version to your Mac and install it properly. Open the tool interface and from the main screen, Now just below the column of 'Home' button on the left side, click on 'Duplicate Finder'.
Step 2

Find 'Duplicate Files ' in iTunes

You can see all the duplicate files in your system and iTunes will be scanned and will be represented right in front of you. It not only scan and remove duplicate songs in iTunes but also remove duplicate files, photos, documents, media, package, app and others that stored in your Mac OS X.
Step 2

Start to Delete 'Duplicate Songs ' in iTunes Now

Choose the files one by one or all at once, and click 'Delete' at the right corner of the screen. And that's it! It will take seconds or minutes to finish the process.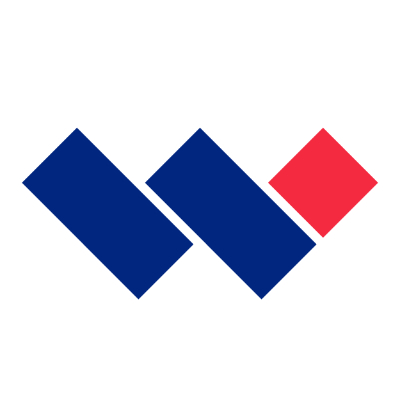 When you have finished click Start Over button to return to homepage of the software, and check your iTunes in your normal view mode. You will see all the duplicated files was gone. (hopefully)
Part 3. How Do I Import Music Into iTunes Without Duplicates?
We love to increase our music playlist items but as we progress, there's a huge chance that we could be downloading duplicates over and over again in iTunes library collections. Fortunately, iTunes is smart enough to find those duplicate tracks from your playlist but it will be much better not to have those duplicates in the first place so that you have a well-organized iTunes library. If you enable that option then whenever a duplicate file is coped, you will get the notification of it and can cancel the performed action.
Mac Software To Remove Duplicate Songs In Itunes Free
Step 1. In Windows computers - click the 'Start' button followed by 'All Programs' then 'Apple iTunes' to launch the program. If you are using Mac, then simply open the 'Applications' and click on the iTunes icon to start it.
Step 2. Click on 'Preferences' to see the option from Mac. Similarly, click on 'Edit' then 'Preferences' on Windows computers to see more options.
Step 3. Now, choose the 'Advanced' option and make sure to check these boxes:
- 'Keep iTunes Music folder organized'.
- 'Copy files to iTunes Music folder when adding to library'.
Conclusion
Remove Duplicates In Itunes Windows
The second method can delete all the duplicate files presently stored in your Mac, and this will prevent the iTunes from saving the duplicate files in the server. Later on if you wish you can use the first method to delete manually all the files stored in your iTunes, but prefer to clean your very own system with CleanGeeker, and none else. Keep the software installed for further use and make the system neat and active without any useless items.
Itunes Remove Duplicates In Playlist
Oct.12, 2018 16:03:29 / Posted by Candie Kates to Mac Solution
Related Articles & Tips